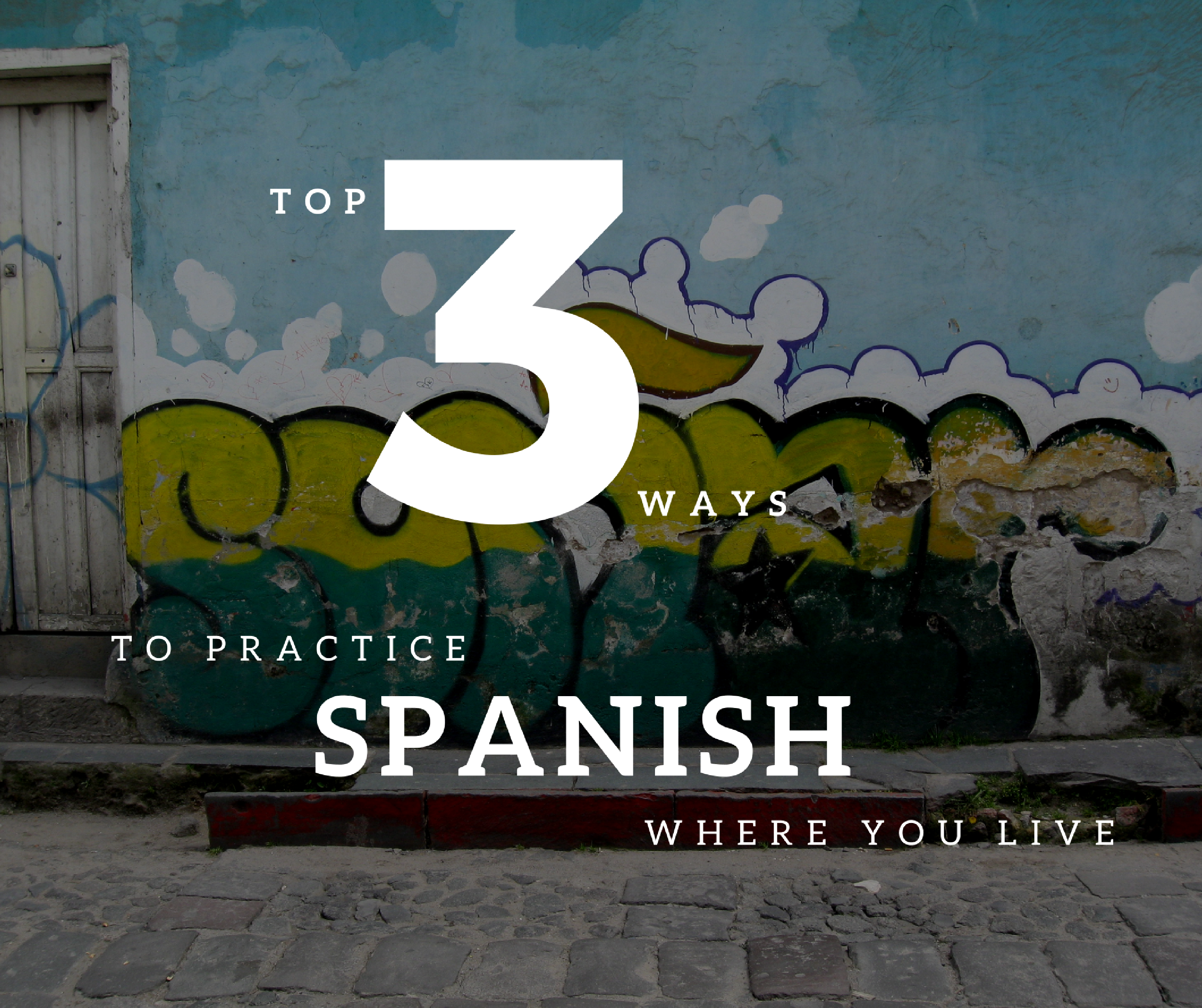 Spanish is the second major language on our globe. No matter where you live, you most likely have even a small population of Spanish speakers in or near your community.
Why does this matter to you?
Because connecting with real people and speaking real Spanish with them is the most dynamic and challenging way to practice a language. It's also the number one best way to apply what you learn in Spanish courses or with your tutor.
You may not know how to connect with the Spanish-speakers in your area. I promise you - if you make the effort, you open the doors to making life-long friendships, opportunities for travel, and a huge boost to your Spanish skills.
Here's some ideas for how to practice Spanish where you live, right now:
1. Volunteer
Want to know my secret? How did I achieve near-native fluency in Spanish?
Well, my first step was signing up as a volunteer at OMNI Youth Services as a homework tutor. OMNI had an after-school center that worked with ESL students of elementary to middle school ages. In the area where I lived, 100% of those kids were Spanish-speaking. Most had just recently arrived from their home countries to the US, and they needed extra help with their homework since most of it was in English.
Kids are patient, non-judgmental. It was a fantastic place for me to practice my basic Spanish skills, especially since I was teaching them basic math, science and history. The language was easy enough for me to struggle through and translate their assignments for them.
Do you have any opportunities like that in your area? Do your best search. Maybe every opportunity won't show up on the internet.
Here are some places you can check to see if there are any volunteer opportunities:
hospital/medical clinic (many times they need volunteers to translate for people who don't speak English)
centers for immigrants/refugees
public library
local Hispanic/Latino Chamber of Commerce
tourist information booths/centers (a lot of Spanish-speakers come to the US on vacation)
nearby community college or university (Spanish students there oftentimes need community service hours, so the Foreign Languages Department might have a list of places to go for that)
Not only will you be serving your community and helping other people, you'll also be creating cross-cultural connections, all while boosting your Spanish level!
2. Tertulias
If volunteering isn't your thing, or you just can't find an opportunity that works for you, then you should try to find some local meet-ups or attend some community events.
Here's some great places on and offline to search for meet-ups and/or community events near you:
Meetup.com
Craigslist
Facebook groups/pages for your town
Restaurants that are owned by Spanish speakers or that serve Latino or Hispanic food (many meet-up groups meet at these places, so a staff member could just tell you off hand "Yeah, a group comes in every Thursday afternoon to practice Spanish...")
Local library
Community college or university
If you can't find any meet-ups or events, then organize your own and promote your group to the places listed above! I'm sure you'll find at least a few people interested.
3. Connect with your belly
If all else fails or you just really love Mexican food, you can go to any local Hispanic market or restaurant and talk to the staff in Spanish. People bond over food, and since you are their customer, they will most likely be so patient with you as you try to order food or ask about a product with them in Spanish!

Learn at home too

Join our Spanish Freecademy for free Spanish courses and units.